Featured Tokyo Escort Agency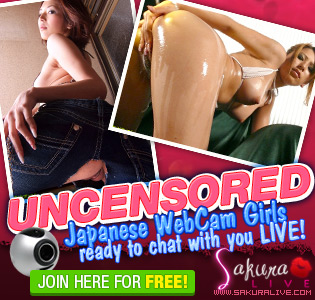 By viewing of Club Boo's website and using its services, you must agree that you are at least 19 years of age.
Club Boo is one of the few agencies servicing foreigners in Tokyo that only employs Japanese ladies, who are all aged between 19 to 25.
Please take a look at our web-site as we have many pictures of our young ladies. We will be sure you will not be disappointed!
Unlike some other places, the pictures on the web, are all pictures of our actual staff and you will never have the experience of getting a different girl from the pictures you see on the site.
Our staff work in an number of different occupations, including: students, nurses, hostesses, office workers, beauticians, estheticians, dancers, race queens and models. Choose a lady you would like to spend an evening with from the "Schedule Page".
Club Boo's promise is to provide beautiful women with a very high level of service. In our club we even have a famous young lady who is the number one girl from a Tokyo Pink Salon (BJ club). We have a great deal of confidence in her and all our ladies. Please try the experience of having a fantastic, professional blow job.
Not many of our girls speak English, but after all we aren't a talking club and on the bed all our girls can delight you with the language of love.
If you know Tokyo well, you will know about the girls who hang out in Roppongi. We don't have any of those types of girls at Club Boo. The reason is that these girls are not typical Japanese and we don't find them suitable in our club.
All of our ladies have an STD check at least once a month and they all take good care of their health. You are probably safer being with one of our girls than with someone you might pick up in a bar! You can rest assured that we are a properly licensed and registered agency.
If you have any questions please do not hesitate to contact "Boo Mama". We would like to show you a great time and give you fond memories of your stay in Tokyo.
We are looking forward to hearing from you soon.